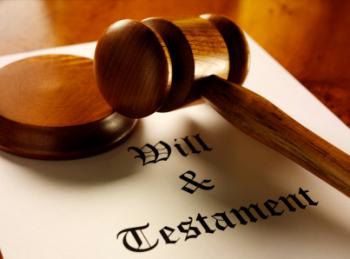 Estate administration is the process of having a designated representative assume responsibility for your personal affairs after you are gone. 
In general, the primary duty of your estate's executor or administrator as a fiduciary is to account for all of your assets and liabilities and oversee the proper transfer of assets to your heirs or beneficiaries consistent with governing tax and probate laws.  
The basic process of estate administration in Virginia is as follows:
Enter the decedent's will into probate with the Clerk of the Circuit Court
Have the estate's executor/administrator officially appointed by the Court if required
Identify, inventory, and take control of the decedents' assets
Complete all notification requirements
Contact creditors and pay outstanding bills
Determine the gross value of the decedent's estate including non-probate assets for tax purposes
Track and report estate income such as interest, dividends, rent, etc. that accrues after the date of death
File final tax returns for personal income taxes, estate income taxes, and/or estate taxes
Pay income and/or estate taxes owed
Distribute assets to heirs/beneficiaries
File a precise accounting with the local Commissioner of Accounts for all probate property
Close the estate
Estate administration seems fairly straightforward, but it can become a complicated process even with relatively modest estates.  An executor or administrator can reduce administrative complications, delays, and personal liability for errors by obtaining professional legal counsel for assistance with settling an estate.  
The Reynolds Law Group advises executors, administrators, heirs and beneficiaries on estate administration and other legal matters that can arise regarding a decedent's estate. 
We can also assist executors and administrators in coordinating and communicating with the other entities often involved in settling an estate including financial institutions, real estate agents, CPA's, attorneys, and insurance companies.   
Please contact us to learn more about how we can help you fulfill your important fiduciary role as an executor or administrator of an estate.