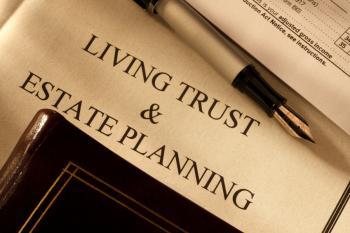 Revocable Living Trusts (RLTs) are private contracts established during your lifetime enabling you (the "Trustmaker") to transfer your property into your trust, providing you with advantages during your lifetime and your beneficiaries thereafter.
There are many types of trusts, each crafted to achieve different planning goals. The trustee (usually yourself) of your trust has complete control over the assets placed into the trusts, and you can revoke the trust at any time. For married couples, the husband and wife typically serve as co-trustees for one another.
Some of the advantages of using "trust-based" planning are:
Avoiding the court probate process if your trust is properly funded
Being able to revoke or amend your trust at any time while you are alive and capacitated
Providing desireable creditor protection for your beneficiaries after your death
Providing specific direction to your trustee as to how you desire to pass your assets to your beneficiaries after your death
Taking maximum advantage of the federal estate tax exemptions (credit shelter provisions)
Providing directions for your care in the event of incapacity
Providing clear solutions for the complex issues of blended families
Other types of trusts that can be integrated for more advanced planning objectives to preserve assets for multiple generations, fund tax-efficient charitable giving, and/or provide liquidity to an estate for estate taxes include:
Irrevocable Life Insurance Trusts (ILIT) to Augment a Traditional Living Trust Estate Plan
Dynasty (Generation-Skipping) Revocable Living Trusts
Dynasty (Generation-Skipping) Irrevocable Life Insurance Trusts to Augment a Dynasty Living Trust Estate Plan
Charitable Trusts
Irrevocable Lifetime Trusts 
​The Reynolds Law Group includes the following legal documents in a Traditional Revocable Living Trust Estate Plan Package:
Revocable Living Trust – prepared based on your specific needs determined through extensive client counseling.
Pour-Over Will – conveys assets into your trust at death (if assets were not previously transferred).
Instructions to Successor Trustees – provides a "to do" list for the successor trustee.
Funding Instructions – see "Funding Your Trust" section below.
Certificate of Trust - provides documentation to banks and other financial institutions that the trust is in force and valid.
Memorandum of Tangible Personal Property - specifies the transfer of specific items of tangible personal property to your beneficiaries.
General Business (Durable) Power of Attorney - enables an individual or entity to act as your agent in all of your business and personal affairs or legal proceedings.
Durable Special Power of Attorney – authorizes

The Reynolds Law Group

to assist you with funding your trust.
Advance Medical Directive (Living Will) – provides guidelines for end-of-life medical care and procedures.
Medical Power of Attorney – designates an individual to make decisions regarding your medical care in the event of your incapacity in keeping with any wishes you have expressed in your living will.
HIPPA Authorization – authorizes your medical providers to release medical information and records to specific individuals you designate
Memorial Instructions – prepared based on your desires.
Funding Your Trust
Your trust can only protect assets owned by the trust. The process of re-titling assets into your trust is completely separate from the process of creating the trust and supporting legal documents.
The Reynolds Law Group provides funding services for our trust planning clients.  Deed preparation and execution services include all recordation fees and coordination with mortgage and insurance providers.  For clients who wish to do their own funding, we provide detailed guidelines and instructions for each trust-based estate plan.
Please contact us to learn more about having The Reynolds Law Group prepare your trust-based estate plan.