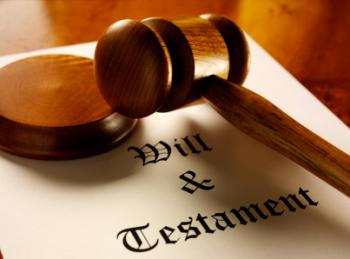 Wills are legal documents that govern the transfer of property at death. A "will-based" estate plan can meet the needs of individuals or couples with relatively modest and uncomplicated estates while also including any important provisions to appoint a guardian for minor children.
The Reynolds Law Group includes the following legal documents in your Will-Based Estate Plan Package:
Last Will and Testament – specifies the distribution of property and other special provisions.
General Business (Durable) Power of Attorney – enables an individual or entity to act as your agent in all of your business and personal affairs or legal proceedings.
Advance Medical Directive (Living Will) – provides guidelines for end-of-life medical care and procedures.
Medical Power of Attorney – designates an individual to make decisions regarding your medical care in the event of your incapacity in keeping with any wishes you have expressed in your living will.
HIPPA Authorization – authorizes your medical providers to release medical information and records to specific individuals you designate.
Memorandum of Tangible Personal Property – specifies the transfer of specific items of tangible personal property to your beneficiaries.
Memorial Instructions – prepared based on your desires.
Please contact us to learn more about having The Reynolds Law Group prepare your will-based estate plan.